By Jocelyn Downie, Dalhousie University and Jennifer Chandler, University of Ottawa
More than 2,000 people have died with the help of a doctor since Canada's new medical assistance in dying law, Bill C-14, received royal assent on June 17, 2016.
This legislation has, however, come under sustained criticism for its ambiguity. When it was first introduced, concerns were immediately expressed about the eligibility criterion that "natural death has become reasonably foreseeable."
This phrase "reasonably foreseeable" was deemed by many to be unfamiliar and unclear for physicians and their regulators. It has led to confusion and a variety of interpretations among providers and assessors of medical assistance in dying (MAiD).
Now the Nova Scotia College of Physicians and Surgeons has developed a statement that clarifies this criterion. This will remove a barrier to access to MAiD for some seriously ill patients in the province — such as, for example, a dialysis-dependent patient who decides to stop dialysis.
As researchers who have engaged with clinicians, lawyers and philosophers on the meaning and implementation of the legislation, we think this statement is a much-needed contribution to the care of individuals with grievous and irremediable conditions causing intolerable suffering.
We hope that the other provincial and territorial regulators of physicians, nurse practitioners and pharmacists will soon follow Nova Scotia's lead. Suffering individuals across Canada should not be blocked from accessing MAiD just because of confusion about the meaning of the legislation.
'We will all die'
The definition of a "reasonably foreseeable" death has perplexed many patients, doctors and nurse practitioners.
"'Reasonably foreseeable' does not have a medical meaning because it is reasonably foreseeable that we will all die," cautioned Monica Branigan, chair of the Canadian Society of Palliative Care Physicians, as she testified before the House of Commons Standing Committee on Justice and Human Rights.
The requirement, "that natural death be reasonably foreseeable means nothing to us as physicians," said Catherine Ferrier, President of the Physicians' Alliance Against Euthanasia.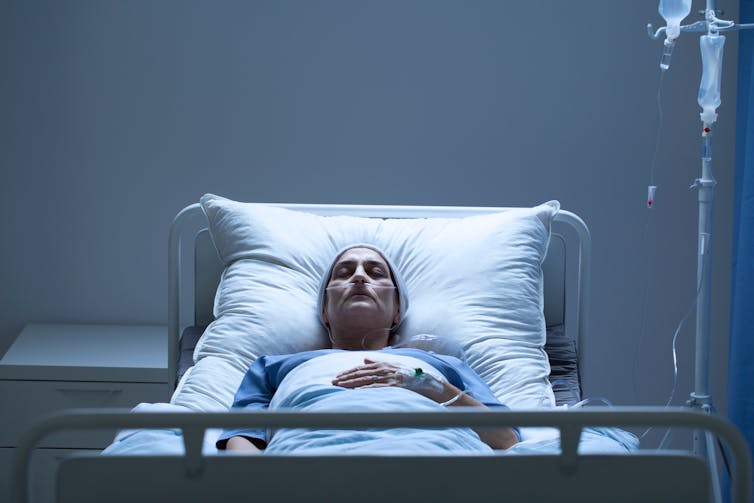 Not surprisingly, as the legislation has been implemented in Canada since June 2016, there has been considerable variability in the interpretation of "reasonably foreseeable" by doctors and nurse practitioners.
Some appear to have interpreted it to mean "death expected within 12 months" or in the "near future." Some have interpreted it to mean "anticipated survival of as much as 10 years." Others have decided it does not require a prognosis as to any specific length of time.
Leadership from Nova Scotia
Fortunately, we are beginning to see leadership from the very groups who first sounded the alarm about the vagueness of this eligibility criterion — colleges of physicians and surgeons.
On Feb. 8, 2018, the Executive Committee of the Nova Scotia College of Physicians and Surgeons approved the following text for their Professional Standard Regarding Medical Assistance in Dying:
"The only court decision to date addressing 'reasonably foreseeable' states that: natural death need not be imminent and that what is a reasonably foreseeable death is a person‐specific medical question to be made without necessarily making, but not necessarily precluding, a prognosis of the remaining lifespan. In formulating an opinion, the physician need not opine about the specific length of time that the person requesting medical assistance in dying has remaining in his or her lifetime. (AB v. Canada 2017 ONSC 3759, para 79‐80) Therefore, natural death will be reasonably foreseeable if a medical or nurse practitioner is of the opinion that a patient's natural death will be sufficiently soon or that the patient's cause of natural death has become predictable."
The clear implication of this is that the MAiD provider and assessor need not form an opinion as to the anticipated survival time, when the cause of death can be predicted.
In other words, they must be able to predict either the when or the how of death — but do not have to be able to predict both.
Serving the public interest
According to this professional standard, a patient's natural death could have become reasonably foreseeable 20 years from death — for example, when a patient has a diagnosis of Huntington's disease.
Obviously, they will not meet all the eligibility criteria for MAiD on the day of diagnosis. For example, their decline in capability will not yet be advanced and their suffering not yet enduring and intolerable. But they will have an incurable condition and their natural death will have become reasonably foreseeable.
This also means that a patient's natural death could become reasonably foreseeable when potentially life-saving interventions are declined.
For example, when a paraplegic patient decides to refuse the skin care and changing of positions required to prevent bedsores and then antibiotics to treat the infections that will inevitably result. Or when a patient with multiple sclerosis refuses food and liquids.
For each of these people, the cause of natural death has become predictable.
With its recent statement, the Nova Scotia College of Physicians and Surgeons has made a significant contribution to the clarification of "reasonably foreseeable" (at least within the province).

In doing so, they are modelling the statutory mandate of regulators of health professionals to "serve and protect the public interest."

Jocelyn Downie, University Research Professor, Faculties of Law and Medicine, Dalhousie University and Jennifer Chandler, Professor of Law, University of Ottawa
This article was originally published on The Conversation. Read the original article.
Sign up to receive updates from the BC Humanist Association
Do you like this post?